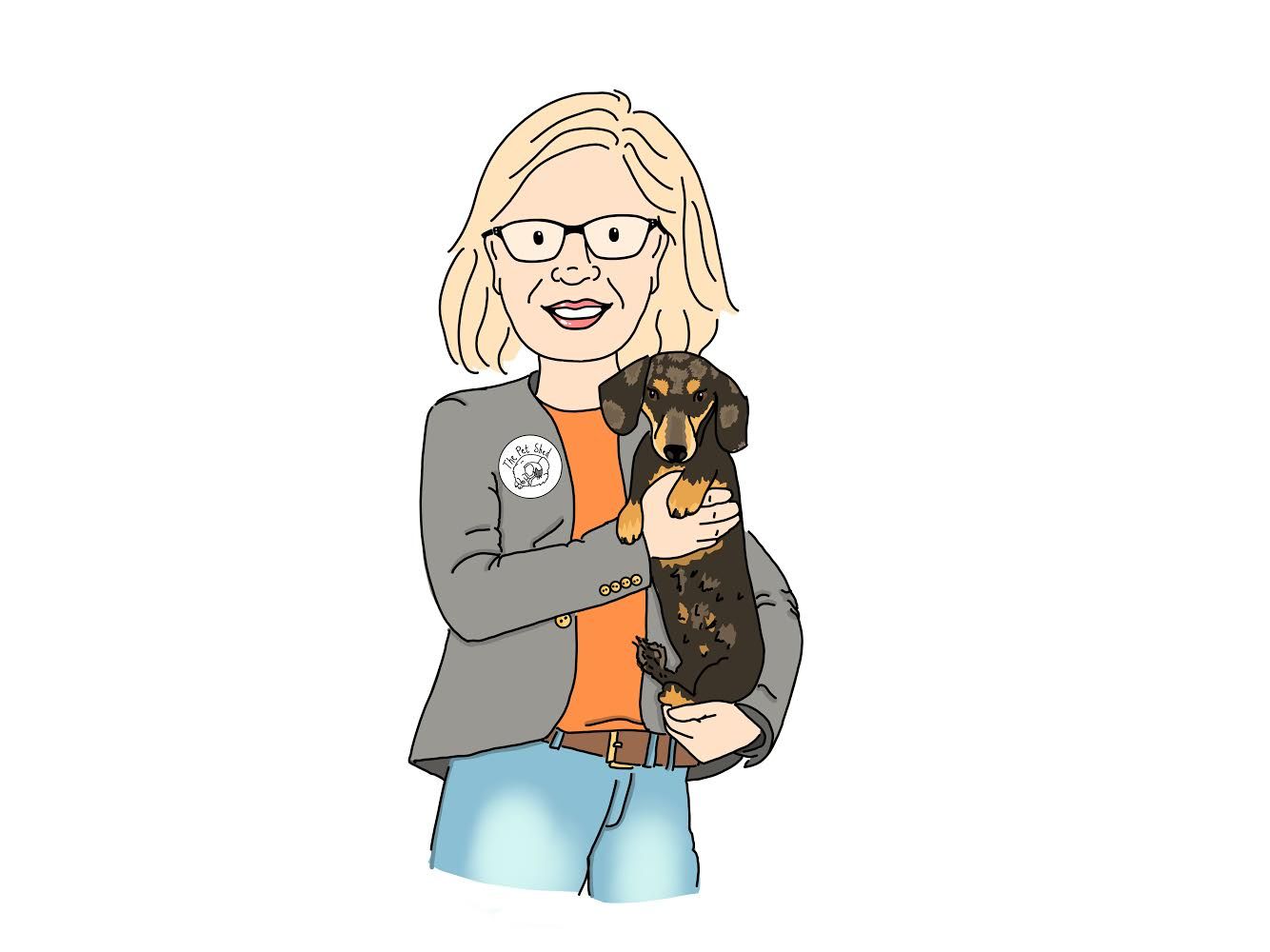 Proprietor and owner of The Pet Shed, Hannah James, has always loved animals. Born and raised in Brighton, she has variously owned and looked after cats, dogs, rabbits and guinea pigs. She currently also has 9 chickens and even rears turkeys.
Growing up, Hannah was one of those annoyingly-good-at-maths students, so a steady career in cost accountancy within the NHS when she left school made sense. (Hannah still loves spreadsheets)
The Pet Shed was founded a few years ago, with Hannah cheerfully referring to herself as an "enthusiastic amateur". Her desire to be her own boss and her passion for animal health and wellbeing has seen the business flourish.
As an independent concern, when it comes to pet food, The Pet Shed promotes and sells only natural products. Most items are wheat free; you simply won't find most of things on the shelves of pet supermarkets or in mainstream shops.
All meat products are human-grade, with an excellent balance between wet and dry food.
There are stacks of healthy treats for your pet, too, as well as carefully chosen animal welfare and hygiene items. There are even stylish accessories and, for the animal lover in your family, plenty of pet-themed gifts.
With its colourful range of goods and attractive displays, you'll find it hard to walk past the shop without popping in. In a world of stress and rushed shopping trips, step back in time to traditional customer service, in depth product knowledge and a friendly smile. Your first trip to The Pet Shed won't be your last.
Why not come in to say hello to Bourbon the dog?
The shop trades 6 days a week (from Monday to Sunday) but if you can't get there, you can order what you need from our website and we'll deliver your goods to you at a time to suit.